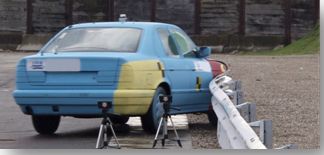 New : Download our standard guide 2015

Standards and Regulations:
The European standard EN 1317 defines the performances of the road restraint systems and its evaluation methods. It is composed of the following 9 parts: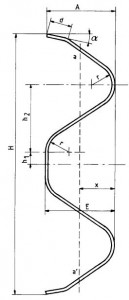 NF EN 1317-1 : Terminology and general criteria for test methods
NF EN 1317-2 : Crash test on currents sections
NF EN 1317-3 : Crash test on crush cushion systems
XP EN 1317-4 : Crash test on removable parts and connections between products.
NF EN 1317-5 : CE marking
TR EN 1317-6 : Pedestrian parapets
XP EN 1317-7 : Crash test for end terminations
XP EN 1317-8 : Crash test for motorcycles barriers
pr EN 1317-9 : Crash test for TMA
For the generic products, the national standards have existed for several years, and are often supplemented by a system of licensing of manufacturers. In France, for example, ASQUER audits the system of production of manufacturers and control products in order to deliver NF marking, road equipment.
The national standards are for the majority descriptive that is said they impose dimensional specifications and materials to be respected.