Characteristics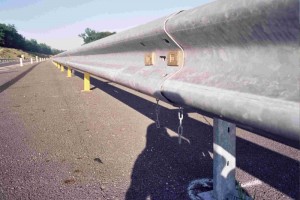 The double sided barriers of motorways and roads with separate roadways must be able to open for several reasons :
Swings of lanes in the event of works or important accidents.
To facilitate the passage of the services of intervention.
ITPC is a complet system containing a moving part and two lowerable parts. It answers the EN 1317-2 European standards.
Installation, durability and maintenance
The Central Reservation Interruption (ITPC) can be installed in the continuity of the principal systems present on the expressways and the motorways, of type DBA, GBA, DE2, P13, …